Do You Have A Construction Project We Can Help With?
Home Building and Remodeling
Whether it is new construction or remodeling your existing space, we strive to excel in designing, creating, developing and following processes that ensure quality results and satisfied clients for life.
We know you have high standards, and we will meet or exceed your expectations. We work hard to earn and maintain the trust of our clients. We stand behind our work and provide warranties on every project and work with you even after the expiration of those warranties. Our best advertisement and our greatest satisfaction come from our many happy clients.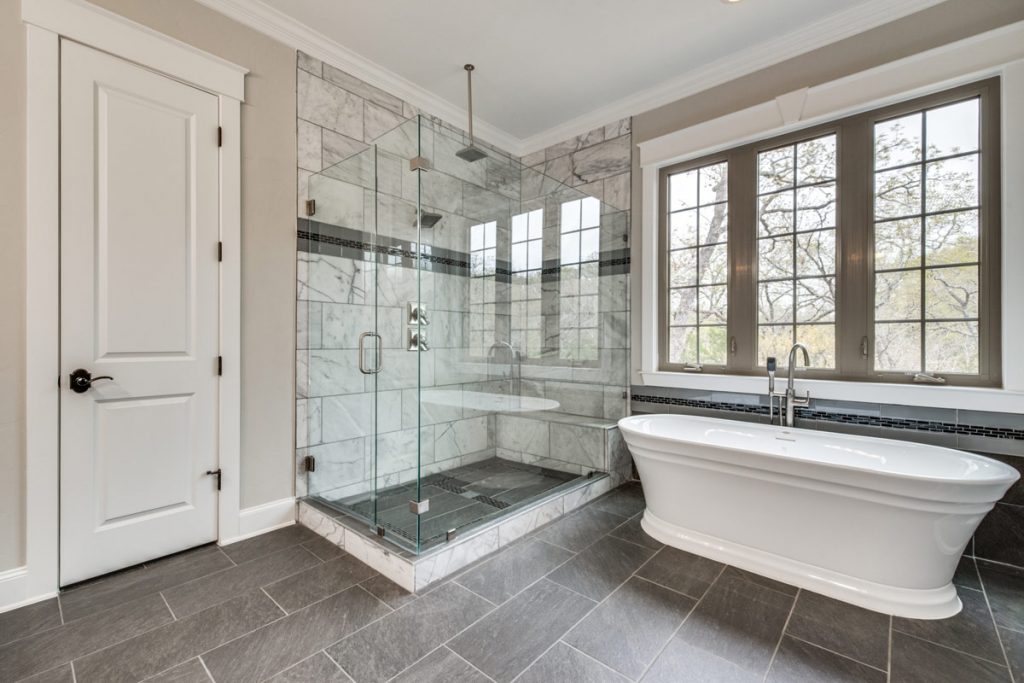 Our History
Tony Sheehey Custom Homes was founded in New Mexico in 1986 by Tony Sheehey. We have been building quality custom homes and remodeling existing homes since that time. We are proud of the fact that we bring an enormous amount of creativity to our designs, our projects and our homes. Our architectural styles include craftsman, southwestern, contemporary and more. A variety of influences and styles are incorporated into every project that we are involved in. We are a full service custom home builder, including site selection, designing and refining your plan and executing the build – the complete project. We also offer remodeling services for your current living space or newly acquired home or project. This is a company where words like values, ethics and integrity are a way to do business and not just a slogan on a business card. We understand and value the personal relationship between the client and the builder and work to maintain that relationship at the highest level on every project. You will know that your project is of utmost importance to us. Our clients will gladly attest to that.
The Building Process
The building process at Tony Sheehey Custom Homes is meant to be an enjoyable process for our clients. We understand that our clients are designing and building or remodeling their home to enhance their lives. Our clients are building their dream home or space. We want to be a part of that process.
The design process relies on four components of a project – the location, the size, the budget and the amenities. Once a lot is chosen and the plan is approved, we competitively bid every part of the build from the subcontractors to the materials to ensure our clients are getting the best value. We offer complete transparency to our clients in that they see every bid, contract, payment and release so there is a complete level of trust. Rest assured – you are a valued client – not a number on a spreadsheet
South Fork Project
Chieftain
2021-12-06T17:15:20+00:00
Hunt Project
Chieftain
2018-10-10T00:04:43+00:00
Aqua Marine Project
Chieftain
2018-10-10T00:05:41+00:00
Our Home Owners Say
"Tony did a fantastic job! He made the awkward job (for us) of building a large home when we were residing in another state a great experience.  Tony Sheehey Construction has built a reputation for exceptional quality work, one home at a time, for the last three decades."
"We have highly recommended Tony Sheehey Custom Homes to our friends and neighbors, and we will do so to anyone in the future. He is a true gentleman, easy to work with and stands behind what he does."
"We would recommend without hesitation to anyone looking for a quality builder, that you can trust that Tony Sheehey Custom Homes is the company to use on your project."
Commercial Construction
Our commercial clients expect quality, timely completion of their project – and we deliver that. If you are a commercial client, we understand you have deadlines to meet and numerous business requirements that need to be met timely and accurately. We pride ourselves in exceeding your expectations. We offer complete builds of light commercial projects, millwork and flooring installations and much more.